We work hard to make
life of our students easy and comfortable
Your benefits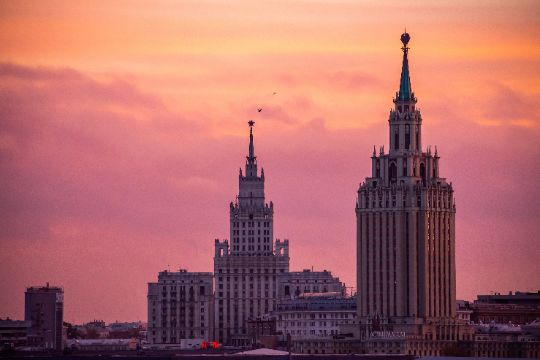 Innovative leadership
Russia takes leading positions in agriculture, energetics, computer technology, fertilize manufacturing, space technology and engineering, internet & telecommunications, metallurgy, mining, naval shipbuilding and sport.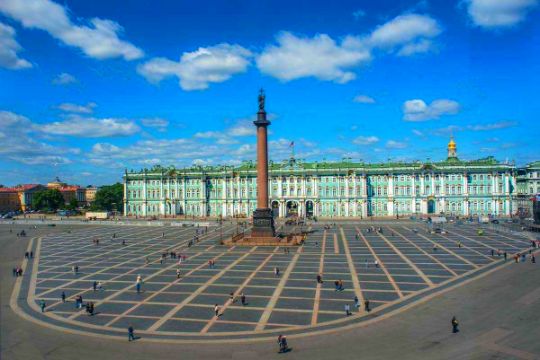 High educational standards
There are more than 700 universities in more than 50 cities in Russia. Every year Russia welcomes up to 300 000 international students from all over the world.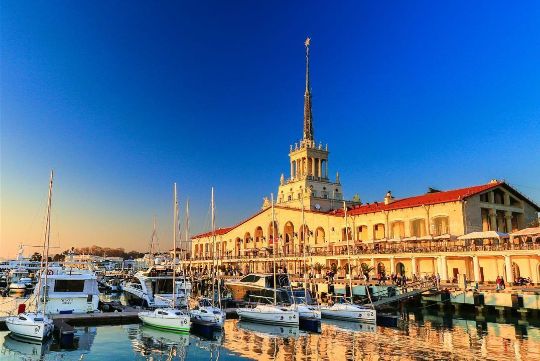 Affordable tuition fee
Tuition fee in Russian universities and schools are considerably low as well as living costs.
Why not discover more about this beautiful land and its history, geography, culture and traditions? Russia is the largest country in the world, whose vast territories spread in both - the eastern part of Europe and the northern part of Asia. This unique mix of cultures provides one with an almost endless and truthfully enjoyable experience in many areas such as: sightseeing, exploring and cultural exchange. The land of Russia, which is washed by 12 seas and 3 oceans, varies very much from forests to deserts, from high mountains to deep valleys. Russia is rich in natural and mineral resources amongst which are deposits of oil, gas, coal, iron, gold and many others. Russia and Russian language play an important role in the economy, trade and international business. The current population of Russia is about 150 million people. The European part of the country is densely peopled, and most population lives in cities and towns and their outskirts. The Capital of the Russian Federation is Moscow, with the population of about 13 million people. The second biggest city is Saint-Petersburg, which is inhabited by around 6 million people.

With AcademConsult you can choose to study in all major cities of Russia, including Saint-Petersburg, the most beautiful one. Saint-Petersburg (Former Leningrad, during the dictatorship of the Communist leaders), which was the Capital of Russia for about 100 years, is also known by the names such as: Northern-capital, Northern-Venice and Cultural-capital. Those nicknames display the true beauty, high status and importance of this city. Founded in 1703, by an outstanding ruler - Peter the Great, as a fort city during the War with Sweden, Saint-Petersburg quickly developed afterwards to become the Capital. The heart of the city was built by very famous Italian architects amongst who were Rossi, Rastrelli and many others. They have created a truly gorgeous City Centre with a Classic Style of architecture. The City is build upon the Niva River and has a lot of channels and picturesque parks. Saint-Petersburg is famous for its world known museums and art-galleries, both the classic and modern ones - The Winter Palace (The Hermitage), The Russian Museum and Petergoff. Also, only in Saint-Petersburg one is able to sightsee all the Worlds' religions exist in peace in one city, whether you are a Catholic or Muslim, Jewish or Buddhist - everyone is welcomed here.

Accommodation & LIVING EXPENSES in RUSSIA

Several types of accommodation are available for international students in Russia: a university dormitory, an apartment or a host family. Consider all 'pros' and 'cons' before committing yourself to an option. The choice of the place where you will stay in a sense defines your academic success. We will be happy to assist you with your final decission.
Dormitory
Most of universities do have own student dormitories and offer simple and not expensive accommodation. University dormitory is the most affordable option with maximum USD 3000 per year in Moscow and Saint-Petersburg and far less price in other cities. Normally they are located on campus or not far from the university. In most cases from 2 to 4 students share a  room. In a typical dormitory furnished room you will find writing desks, chairs, closets, bookshelves, beds and nightstands. University dormitories are normally equipped with shared kitchens, gyms, recreation rooms, canteens, and laundromats. There are also locker rooms and bicycle sheds available. Security service is available as well. 
Apartment rent
To rent an apartment in Moscow would cost you from 500 USD a month, and a room from 250 USD a month. Similar apartment in St. Petersburg would be 25% cheaper and even 50% cheaper in any other Russian city.
Keep in mind that apart from the rental you will have to pay a safety deposit (100% of the monthly rent). All payments are made in advance.
Host family
Living in Russian family is a very good option. Russia is well known for its' hospitality, same goes for the families. While your stay everything will be made to make you feel at home. Usually in Russian families both husband and wife work, so you will be able to eat together only during breakfasts - which are usually consist of different porridges, or serials and dinners - which are typically long course served dish after dish meals. On weekends it is common to go as a whole family to the countryside for a picnic or a barbeque.
Living expenses
A 1 000 USD per month in pocket for living expenses will make it quite comfortable in Moscow and Saint-Petersburg, whereas in other cities the living expenses cost nearly twice less.

Climate & FREE TIME ACTIVITIES in russia

One thing about Russian weather you should know is that it really depends on the region. Most of Russia lies in a moderate climate zone and is quite comfortable place to live in. Central heating in Russia is always on during the winter season. No matter where you are in your dormitory room or in a classroom, in a bus or in a cafe, you won't be likely to get cold. However, you should think about getting yourself a nice winter outfit. In autumn you can do with a light coat or a raincoat, but in winter you will need a warm coat and boots, a cap and definitely gloves.
There are plenty of activities to do in your free time. Whether it is sightseeing, clubbing or a sport. One can expect to find a lot music festivals, theater shows, and ballet performances as a contrast to usual activities such as movies or shopping. In addition, you can always go to a fitness centre, ice-skating ring, skateboarding park, solarium or even hunting. During the winter you can do skiing, ride a snowmobile, or experience winter fishing. During warmer times you can swim and sail, pick mushrooms and berries, experience a Russian countryside life.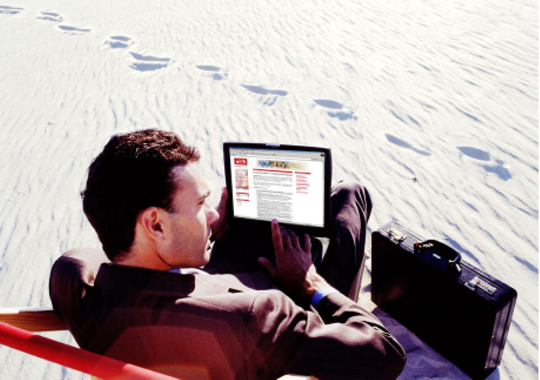 Apply now, don't wait for tomorrow

Admission to a Russian university or school is a rather complicated process. Knowledge and time are your best tools. And we will provide you with them. So contact us today to increase your chances!
If you plan to start your education this year, do not postpone your first step. Start now and you will have enough time to learn Russian and pass your admission test.
Have a question?
Feel free to ask us about anything you need